Faith Outreach Church was founded by Pastors William and Ginger Luffman. With humble beginnings, services began being held on August 10, 1989. With only eight adult members, a few children and a rundown building in the wrong side of town, a beat up piano, some old folding chairs and $350 in the bank, Faith Outreach Church was on its way.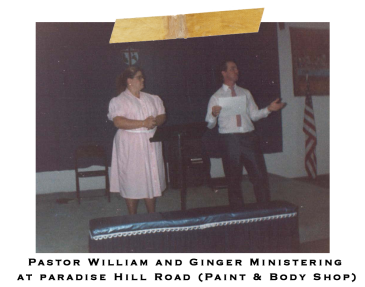 With a vision from the Lord for a Spirit-filled, Word-based, interdenominational church, Pastors William and Ginger began to lead their small, yet faithful, congregation. Their original building was located at 1208 1/2 Parad
ise Hill Road, a converted paint and body shop, which consisted of approximately 2,000 square feet. The church remained in this building for several years until the building could no longer facilitate the growing congregation.
In December 1992, the congregation had grown to 70 people, and it was time to find a different building. On December 6, 1992, Faith Outreach Church moved into a 9,000 square foot building, located at 121 South First Street, in the heart of downtown Clarksville. It had once been a boot factory office and later the police administration and night court facility. Truthfully, the building probably should have been condemned. However, this is where God instructed Pastor William to move his congregation. Because of his obedience, the church began to experience exceptional growth.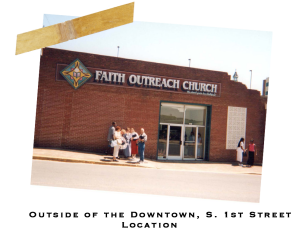 In the very first service at the new location, Faith Outreach Church set a new attendance record with 103 people! The membership roles began to increase in extraordinary numbers. In 1995, the church had 300 members. In 1996, the church had grown to 500. By 1997, the church had 750 people. In 1998, the church hit a mark that Pastors William and Ginger could have never dreamed of; the church had 1,000 members! In 1999, the church had grown to 1,200. The growth continued to our current, active membership role, which now has more than 2,000 members! As amazing as this may be, the more amazing fact is that the church is still growing!
During the time at the downtown location, Faith Outreach became known for its many outreach programs including: nursing home ministry, jail and prison ministry, and ROC Pastor William and Ginger minister at the Paradise Hill Road (paint & body shop) location. The outside of the downtown, S 1st St., location. (Reaching Out to Clarksville̶our inner-city children's ministry.)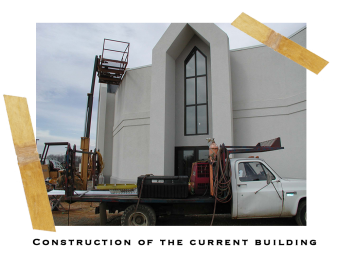 By 1996, FOC had to hold three Sunday morning services, along with the evening service, just so everyone could get in. It was in that year the church purchased 24 acres of their current property, located off of Interstate 24, Exit 11. By 1998, the land was paid for, in full, at which time a building was planned and constructed.
The new facility, which consisted of over 25,000 square feet, opened in May 2001. In April 2006, FOC opened the Warriors Activity Center, which features a gymnasium, walking track, teen center, additional kitchen, prayer tower, atrium and HeBrews Coffee Shop.
In 2013, Faith Outreach Church opened a second campus off of Interstate 24, Exit 1, Faith Outreach Church North. With both campuses, Faith Outreach Church offers seven services each week!
Over the years, Faith Outreach Church has had to endure events the devil had devised to try to stop the work the church was doing, such as break-ins and a tornado just to name a few, but that hasn't slowed FOC. Faith Outreach Church has big plans for the future. With the vision God has placed in the hearts of Pastors William and Ginger, the incredible support staff of associate pastors, elders, care deacons, administrative staff as well as an amazing congregation, the possibilities of Faith Outreach Church are endless. Only time will reveal what God has in store.