Faith Outreach Church is only part of the total vision. The Lord directed us to begin a ministry, not just a church! On August 10, 1989, Outreach Ministries, Incorporated was formed. Faith Outreach Church is under that covering. It has been the intention, from the beginning, to be able to function as a ministry that has a wide range of outlets, by which to communicate the Gospel!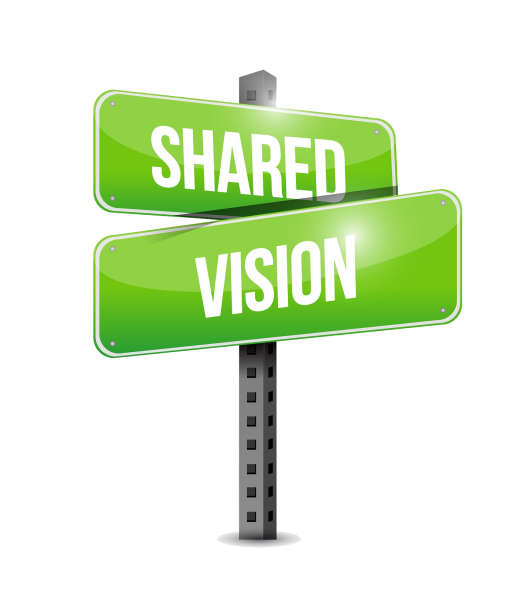 The vision flows from Luke 14:16-34 It outlines the need to reach out to those who are overlooked, shunned or forgotten by other churches and to help those who need it most by loving them and bringing the good news of Jesus Christ to their lives.
The reason we are more than a church is because our vision is to affect all of Clarksville, and the world! We often thing a "church vision" starts and stops with the location of the building. But, we believe that God has called us to reach out beyond our walls. There are many talented people in the Kingdom whom God desires to flow through to produce books, curriculum, music and videos, just to mention a few. When you are part of a church only, it often restricts the freedom that is necessary to do everything God has placed in your heart. People become short-sighted in vision. They may support a missionary or a ministry in another area, but they lack the ability to see how they can have a direct impact on the world.
We believe that God has commissioned us to produce teaching materials, children's products, music CDs, DVDs, podcasts and a variety of other specialty products to help others spread the Gospel more effectively! Our live stream enables us to provide access for people all around the world to directly communicate and worship with us.
We also believe He has called us to be an educational center from Christian daycare to private, Christian school. Also, God has placed in our Spirit, and it has been confirmed through responsible prophecy, that we should contact a Bible training center. This became a reality in 1998, and continued into the year 2000, with Faith Covenant Bible Institute, where our church served as a satellite campus and now with Faith Bible Institute.
As we begin to understand our motivational, ministerial and manifestation gifts, we believe God will flow through our ministry a way that will impact people everywhere. By understanding better how to relate to each other, we will be able to not only tell people about Jesus, but also to show them who He is! By taking our place in the ministry of the Lord, the power of God will manifest and the burdens will be removed and the yokes destroyed!
These are just some of the things God has placed in our hearts. The time factor is entirely in His hands. As with any vision, we must be diligent, stay focused and maintain a high level of integrity, if we are to see the fulfillment of it. As we quickly approach the time of the return of the Lord, we believe God will also speed up our opportunities to realize the vision He has given us! We can expect a great battle, but also a great outpouring. He has promised to equip us with everything we need to accomplish the mission. We must adorn ourselves with prayer, throw off every weight and the sin that so easily bests us, and run with patience the race, which is set before us! We must continue "looking unto Jesus̶the author and finisher of our faith."